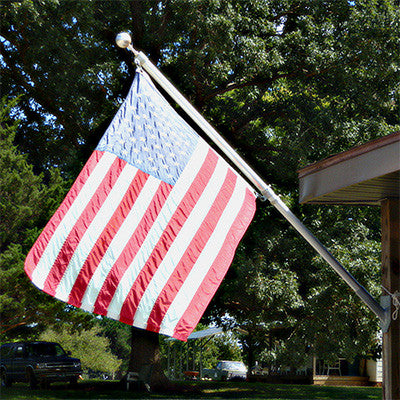 Titan Outrigger Flagpole - 6 Foot
$ 219.00
The Titan OUTRIGGER  Flag Pole has a 6 foot, 1-3/4" Diameter anodized aluminum pole and includes a 2" gold anodized aluminum ball. We also include a 3' x 5' MADE in the USA American Flag.
The bracket is made of Powder Coated Aluminum.
The Flag Snaps are made of Lexan with a UV inhibitor and are warranted for the life of the pole.
The swivel snaps allow the flag to rotate preventing the flag from wrapping on the pole.
Comes standard with a 45 degree Mounting Bracket.



Related products